Twitter To Add Labels to Tweets That Breaks Its Rules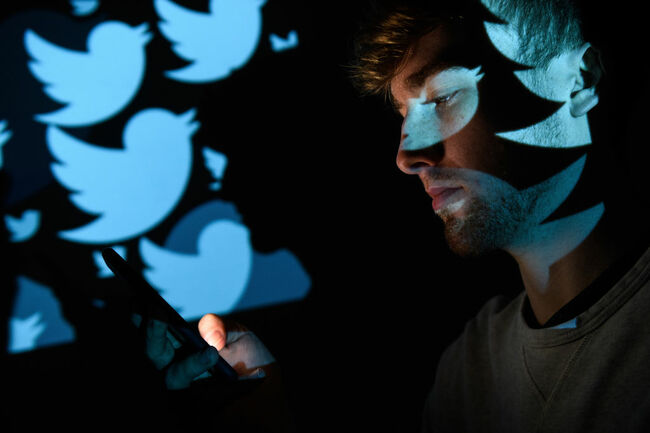 Your favorite politician's tweets could start coming with a warning label, after Twitter announced it would begin labeling tweets from national political figures, that could otherwise have been taken down for breaking its rules.
Twitter announced the new policy on Thursday, writing in a post that it would apply to political candidates and government officials who have more than 100,000 followers and would likely only be used in rare occasions. Tweets that fly afoul of Twitter's guidelines, will be hidden from users and a warning will be displayed that says "The Twitter Rules about abusive behavior apply to this Tweet. However, Twitter has determined that it may be in the public's interest for the Tweet to remain available."
"Serving the public conversation includes providing the ability for anyone to talk about what matters to them; this can be especially important when engaging with government officials and political figures," Twitter wrote on its blog announcing the decision. "By nature of their positions these leaders have outsized influence and sometimes say things that could be considered controversial or invite debate and discussion. A critical function of our service is providing a place where people can openly and publicly respond to their leaders and hold them accountable."
The tweets would also be de-prioritized by the social media company's algorithms and removed from safe search so they would circulate to fewer people on the platform. Twitter says a team of editors will enforce the rules and determine if the label would need to be applied to the message.
According to Twitter's TOS, they ban any tweets that contain threats, glorifies violence, bullying, targeted harassment, or inciting other people to harass. "Hateful conduct," including threats or harassment on the basis of race, sexual orientation, gender, religion or other factors, can also be removed. Twitter has also banned users and removed tweets that have not directly encouraged violence, but could lead to real-world injury.
The new labels come amid a public outcry to have social media companies better monitor and police their platforms for extremism and hate speech.
"Over time, public interest and how it's defined on Twitter may change as we observe different types of behavior. We'll continue to evaluate how our rules and enforcement actions can be clearer and keep working to make our decision-making easier to understand," the company added.
Photo: Getty Images